Disaster Preparedness-Eat Safe Food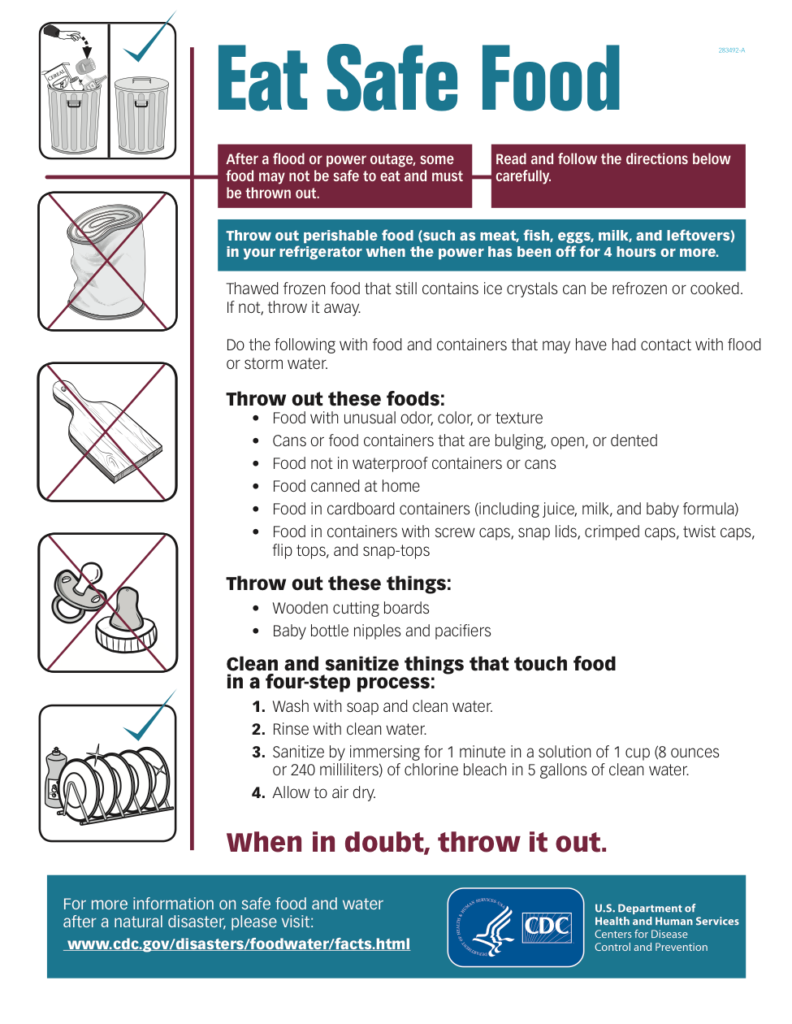 Food safety is an important issue during a natural disaster. It's vital to know what foods are safe to keep, and what you should discard after the event is over.
For more information and resources for handling food when disaster strikes, see the NC State Extension Food Safety Disaster Preparedness page.