4-H Project Gives Courthouse a Facelift
The Washington County Courthouse has a new gleam and a fresh scent today after 4-H passed through its halls this past weekend. The 3rd Annual Washington County 4-H "Hands to Service" Project was held on Saturday, December 16th at the Washington County Courthouse in Plymouth, NC. After having to cancel plans to paint the Plymouth Food Pantry due to cool morning temperatures, 4-H'ers moved to give the County Courthouse a clean new year.
Offices at the courthouse serve all the residents of Washington County each day, and receive tons of foot traffic throughout the year, but rarely receive a deep clean as county maintenance works to serve the critical cleaning needs at all the many county government offices. 4-H'ers who participated in this year's event, scrubbed neglected baseboards, walls, and handrails throughout the hallways and common areas and left festive air fresheners to fill the air with holiday cheer.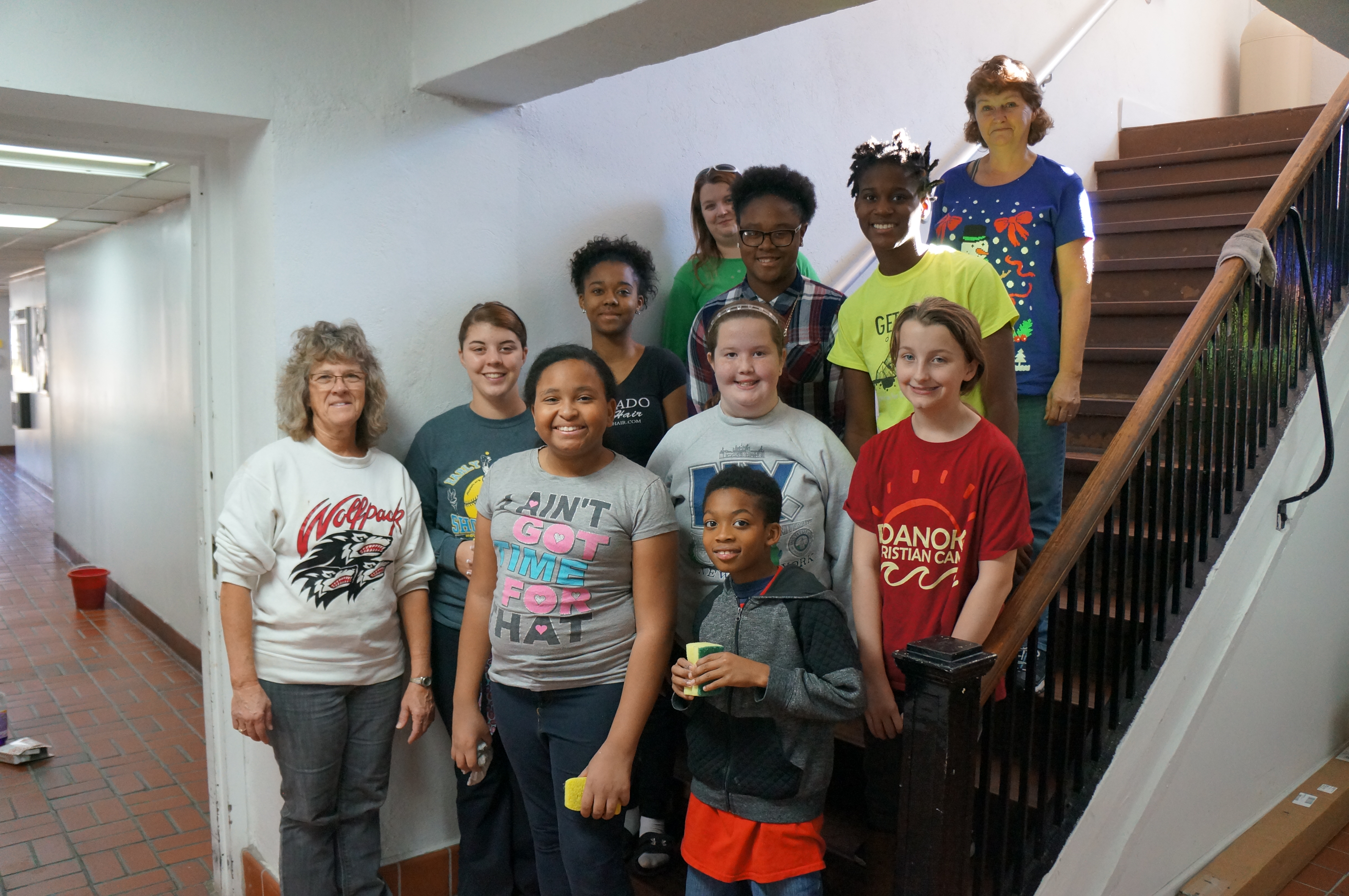 Participants included: Gerda Rhodes, Dazhia Rouson, Tristan Brown-Gilliam, Katlynn Stotesberry, Heather Rogers, Mandy Sawyer, Keymiya Norman, Keyaria Norman, Marisa Horton, Bailee Sawyer, Pam Sawyer, and 4-H Agent, Laura Oliver. Community service and engagement is an important part of the 4-H program both locally, and at the state and national levels. These programs help youth to understand the importance and value of giving back, and working as a team to accomplish goals. This dedication to service is evident even in the 4-H pledge which states, "I pledge my… hands to larger service… for my club, my community, my country, and my world." The Washington County 4-H Teen Council helped to plan this year's project in addition to a variety of other community events throughout the year. If you are interested in participating in 4-H contact the Washington County Extension Office, 793-2163.