Washington County Celebrates National 4-H Week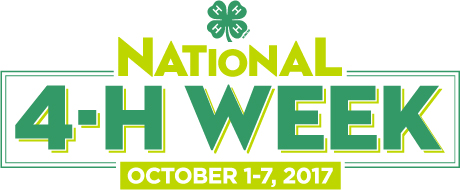 Washington County 4-H is celebrating National 4-H Week October 1st-7th! 4-H is the largest youth organization in North Carolina serving more than 240,000 participants ages 5-18. The goal of 4-H is life skill development, such as citizenship, leadership, and responsibility among many others, through hands-on learning activities. These activities as supported by university research through NC Cooperative Extension.
According to recent research 4-H'ers are two times more likely than their peers to get better grades in school, 2 times more likely to plan to go to college, 41% less likely to engage in risky behavior, and 25% more likely to positively contribute to their families and communities.
Washington County 4-H offers a variety of programming from School Enrichment programs providing curriculum and training to teachers, to Summer Fun Activities like our 4-H Camp, Day Camps, and Congress, to 4-H Clubs that meet monthly throughout the county, and other Special Interest programs like our livestock shows, public speaking presentations, and community service. 4-H offers many impacts for Washington County youth through these programs. The Application, Interview, Resume, Essay contest, a program offered to teenage 4-H'ers is one of our newer programs. 4-H'ers who participated in this program reported feeling more confident in their ability to apply for jobs, organize their thoughts, speak in front of a group, and dress professionally. One 4-H'er reported, "…now I have the confidence to talk to people who are different than me without fear of judgement."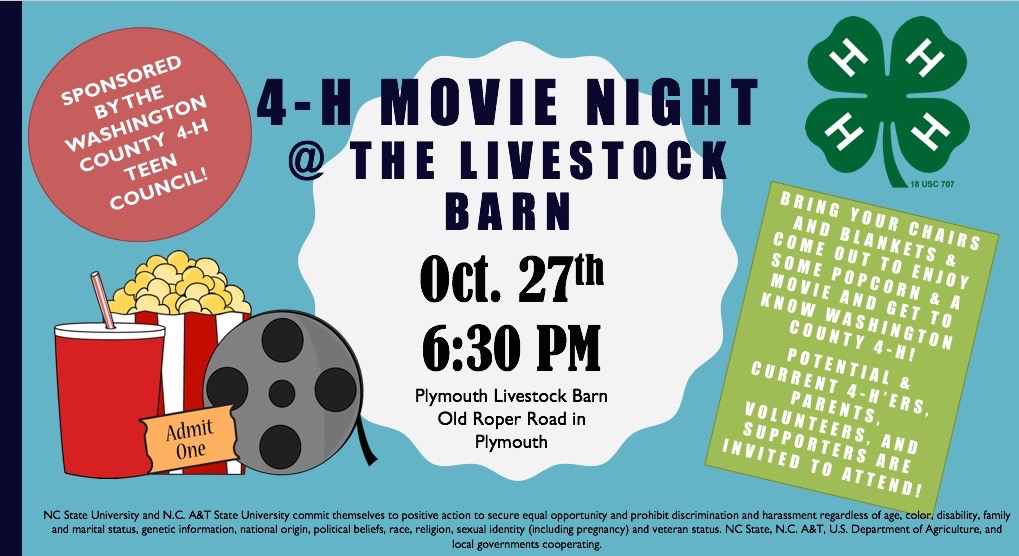 Washington County 4-H invites everyone to our community movie night at 6:30 p.m. on October 27th at the 4-H Livestock Barn on Old Roper in Plymouth! This event will offer the opportunity to learn about and get involved with 4-H, and also enjoy popcorn and an outdoor movie with friends, family, and community! Potential parents, participants, and volunteers are encouraged to stop by and talk to our 4-H professionals. Also, check out our social media during National 4-H Week as we celebrate by sharing our 4-H story via pictures using the hashtags: #WashingtonCountyNC4H #4HGrowsHere & #National4HWeek.
If you are interested in 4-H programming contact Laura Oliver, 4-H & Youth Development Agent, at 793-2163, or find us on Facebook or Instagram "Washington County NC 4-H."