4-H Service Project Helps Local Flood Victims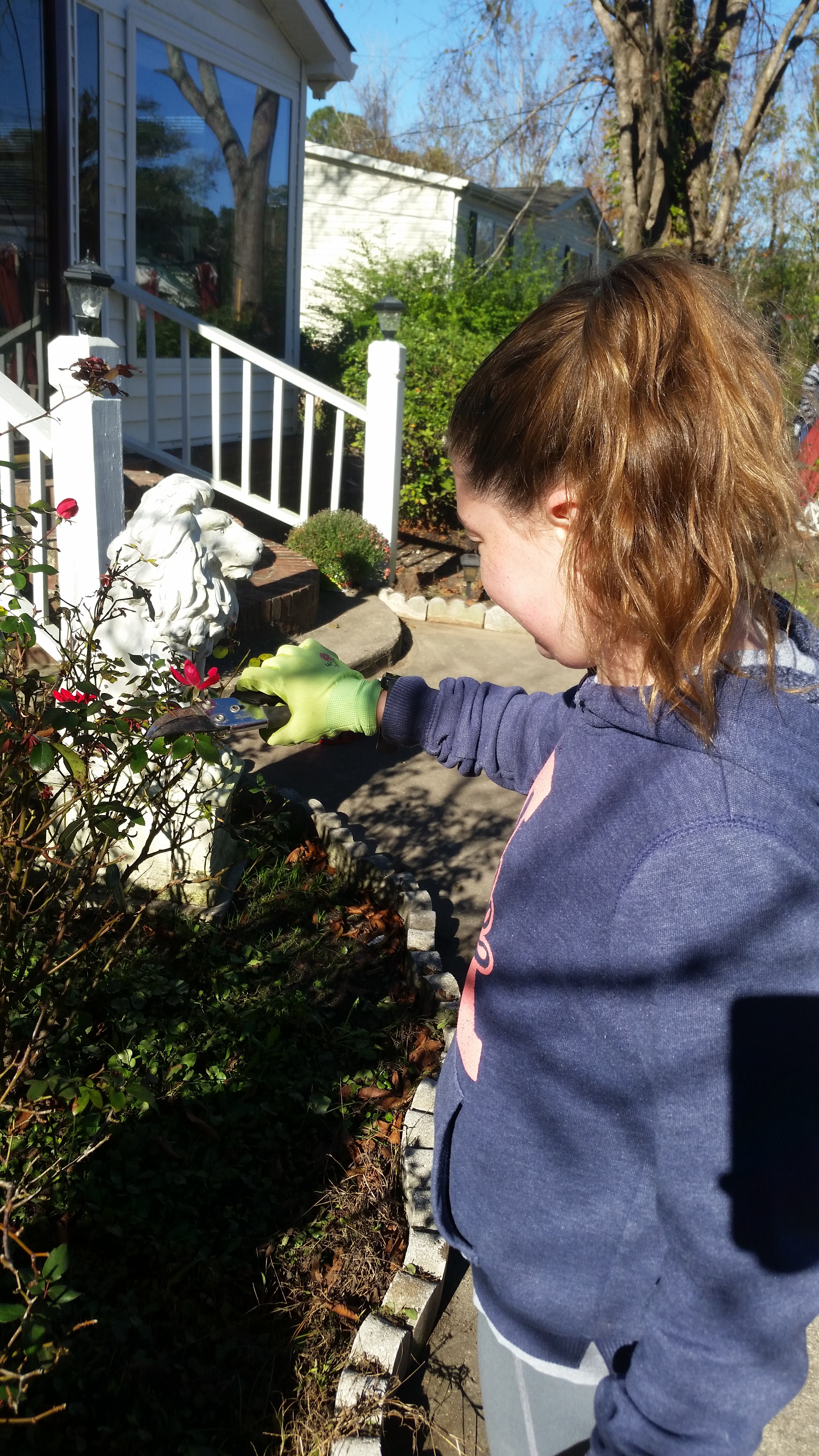 Washington County 4-H'ers put their "Hands to Service" Saturday, November 5th during the 2nd Annual County Service Project. This year's project focused on a family in Creswell whose home and yard had been recently flooded during Hurricane Matthew. 4-H'ers came together to help Mr. and Mrs. Gibbs of Creswell put their yard back in order, dead-heading the numerous rose bushes, repairing flowerbed boundaries, raking leaves, removing debris and limbs from the storm, and pulling weeds among other yard work.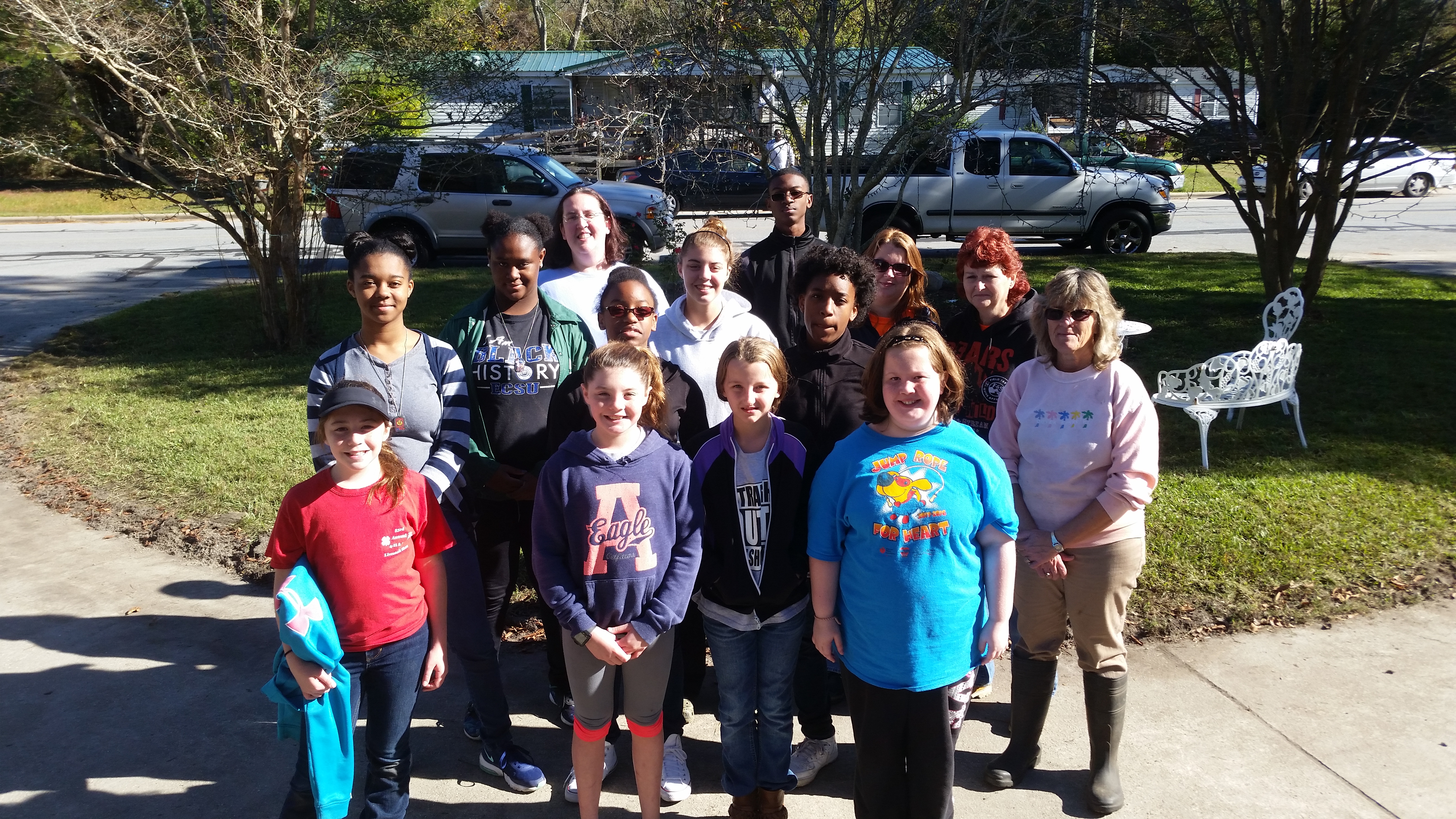 Participating 4-H'ers, parents, and volunteers included (from left to right, front to back): Megan Stotesberry, Morgan Stotesberry, Mandy Sawyer, Heather Rogers, Keymiya Norman, Keyirah Bell, Keriah Bell, Gerda Rhodes, Keyaria Norman, Katlynn Stotesberry, Bailee Sawyer, Pam Sawyer, LeAnne Rogers, and Timothy Bell (Not pictured: Kerry Bell, Tommy Sawyer, & Laura Oliver, 4-H Agent). 4-H plans to conduct another service project in the spring! Contact the Extension Office for more information on this or any other 4-H program: Laura Oliver, 793-2163.